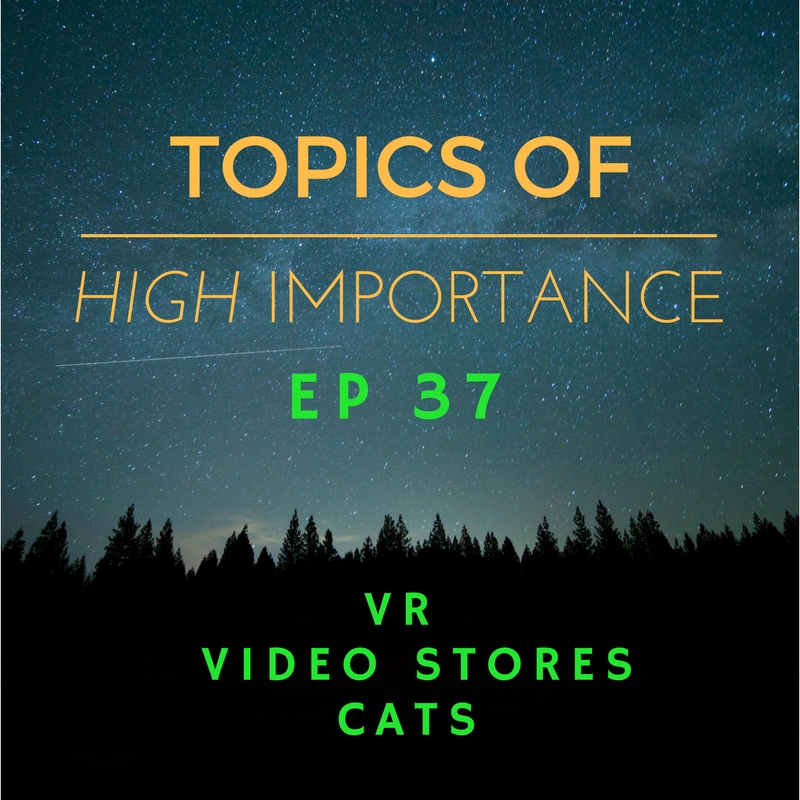 VR - Video Stores - Cats
Kate & Paul talk about the future in VR, wonderful memories of the video store and the crazy world of cats!  Who would be your personal assitant in a VR world, an OK Google assistant? Siri, or would it be a physical assitiant like a talking cat?
Let us know in the comments!
Enjoy the show!
Follow us on...
Twitter: @HighImportance, @redrandom
Instagram: @hightopics, @redrandom