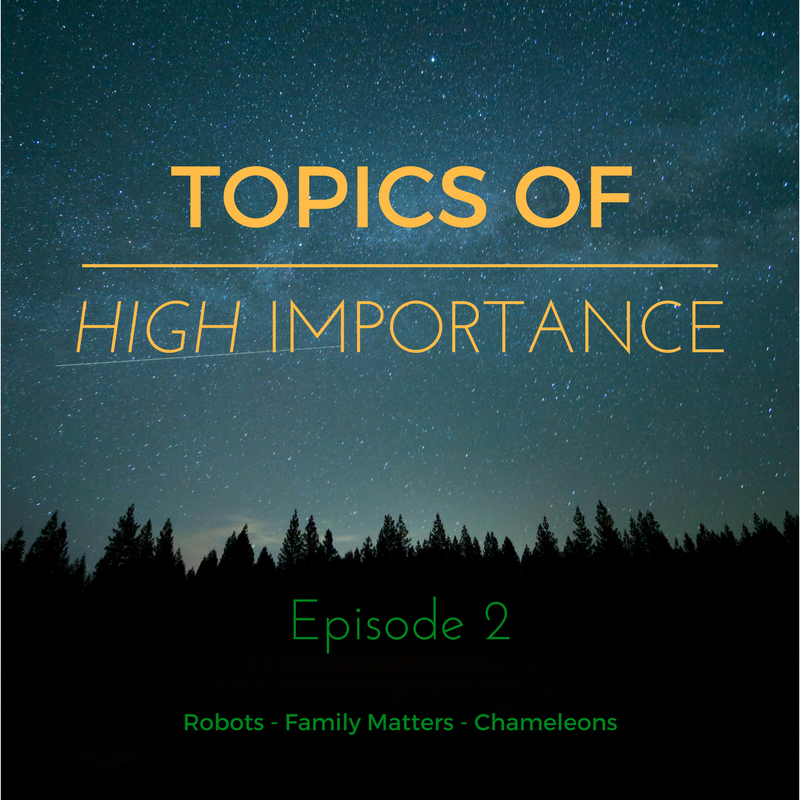 Hi everyone and welcome to topics of high importance, a podcast about 4 people getting high and discussing 3 unrelated topics. We hope that you laugh along and learn something new!
For this episode, joining Paul and Kate will be Amanda & Randal. The topics we will be discussing today are TV Show Family Matters, Robots & chameleons. Enjoy the show! 
**Disclaimer** don't believe everything you hear on this podcast, these people are high and they sometimes get confused!
***Apologies for the audio, I got high before I adjusted the settings and obviously forgot.***